Summary
Captures motion contrast of moving RBC

No-injection

Dye-free

Non-invasive

3D imaging

Segmented slabs of retinal tissue

Presented as en face angiogram

Evaluation of disease

Choroidal neovascularization

Macular ischemia

Diabetic retinopathy

Glaucoma
Optical coherence tomography (OCT) is the most commonly used imaging modality because of its ability to render ocular anatomy with micron precision using noninvasive and nonintrusive invisible infrared light. OCT Angiography is the most important OCT technology in recent years. It detects the motion of red blood cells as intrinsic contrast, and therefore does not require the injection of extrinsic contrast dye such as fluorescein or ICG. This no-injection, dye-free technology is capable of three-dimensional imaging of capillary dropout or pathologic vessel growth in the leading cause of blindness: age-related macular degeneration, diabetic retinopathy, and glaucoma. The 3 dimensional nature of OCT angiography allows the segmentation of retinal and choroidal layers into distinct "slabs" for en face flow projection images that separately visualizes retinal and choroidal circulations, as well as abnormal choroidal neovascularization in the outer retina and retinal neovascularization in the vitreous space.
OCT angiography has been described in some form since 2006. However, its application to ocular diseases has only begun to be explored in 2013 and the technology first became commercially available only in 2014. This website aims to facilitate the sharing of information on the nascent field of OCT angiography and accelerate its adoption in ophthalmology. OCT angiographic technology is commercially available in many countries and undergoing rapid growth. Although not yet approved by the FDA for use in America, OCT angiography has already caught the eye of numerous commercial developers of ocular imaging systems.
OCT angiography is a significant breakthrough in ophthalmic imaging and may very soon change clinical practices. Pioneering translational research is being done in choroidal neovascularization, macular ischemia, diabetic retinopathy, glaucoma, and many other eye diseases. This technology may likely lead to earlier diagnosis and better treatments in some of the most common causes of blindness.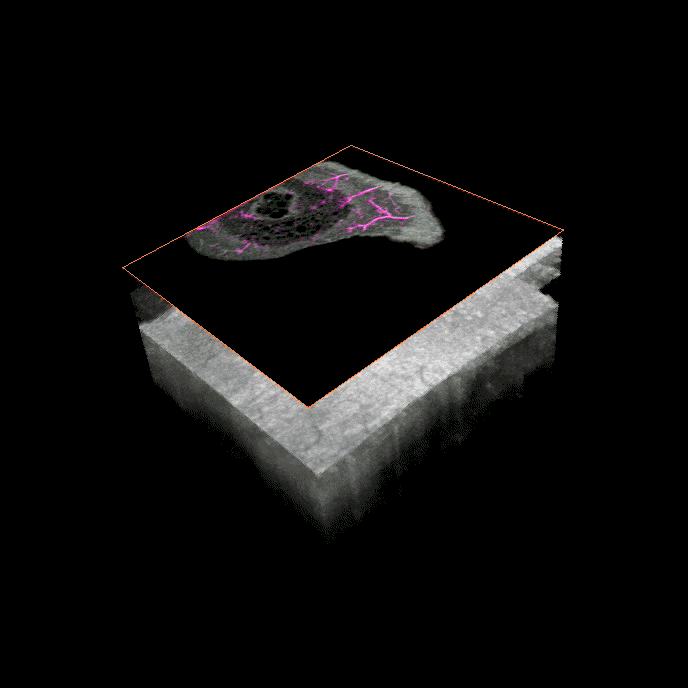 Noninvasive 3D Visualization of
Ocular Blood Flow